At a glance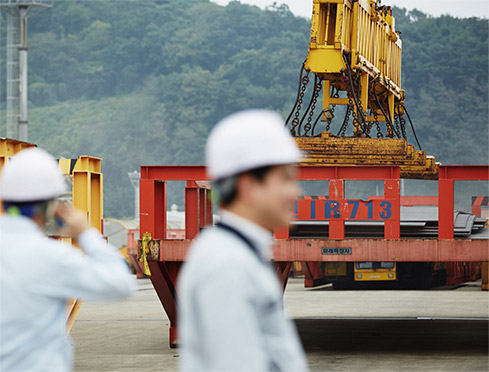 30 years of acclaimed reputation
Daehan Metal has been handling steel products over the past 30 years. We have continued to seamlessly adjust ourselves to the changing market while providing dynamic and ideal solutions that precisely address various circumstances, allowing us to build strong relationships with a number of prominent companies.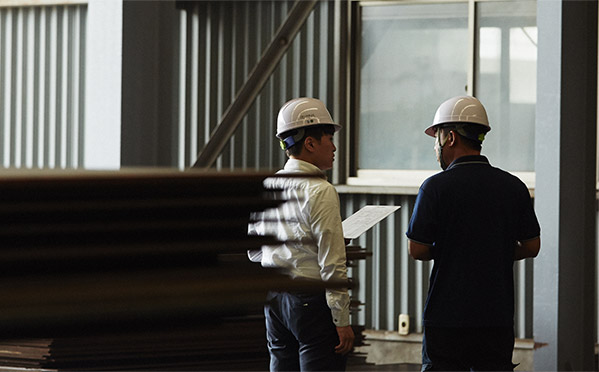 Solid value management
We have achieved an annual average sales of US $300 million during the last 5 years by performing a concrete and transparent customer satisfaction management, encouraging and exercising a constructive influence on the domestic steel industry.
Expertise on products of diversity
Based on reasonable and systematic service and know-hows, the products we handle vary in more than 40 product categories and 160 different types of steel materials, which enables us to distribute various steel products upon good understandings and capacity of the products.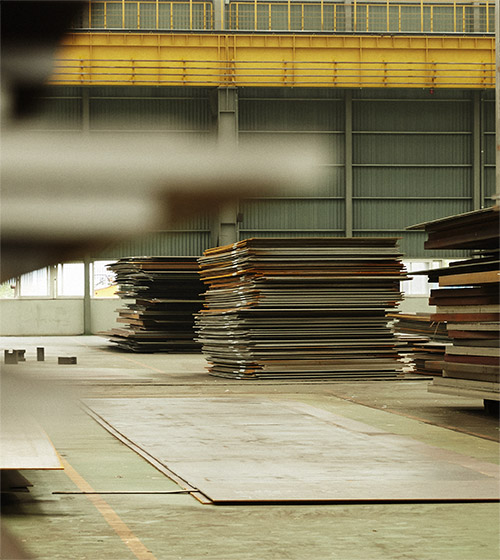 Unparalleled distribution
Out of the 5 million tons of plates the Korean steel mills manufacture every year, we distribute 10%, which amounts to 500,000 tons, while we import 300,000 tons from abroad.
History &
Achievement
Daehan Metal, a bridge between the world and steel!
2010
2015
Winner of the Export Excellency Prize from KITA(Korea International Trade Association) for reaching $200 million export sales
2014
Winner of the Export Excellency Prize from KITA for reaching $70 million export sales
2012
Winner of the Busan Fidelity Prize for Tax Payment Obtained certification of exemplary company in danger & hazard analysis and self-management
2011
Expansion of annual supplies up to 220,000 tons of product with Dongkuk Steel
2000
2010
Selected as Innovative Management Company(main-biz) by the Korean Small and Medium Business Administration
2007
Concluded frame agreement (long-term supply contract) with domestic shipbuilding companies such as Sungdong, SPP, Samho, SLS, Nokbong, subjected to an annual supply of 200,000 tons of shipbuilding steel
1990
1998
Initiation of direct export of steel plates to top 5 European shipbuilding companies
1996
Designation of specified dealer for Dongkuk Steel
1980
1989
Registered as member of KITA (registration No. 901205) Incorporation
Became a Corperation
1983
Establishment of Daehan Metal
30 Years of Endless Effort and Innovation
Since 1983, Daehan Metal strives to lead the development of the Korean steel distribution industry, driven by our core value of linking the world and steel along our innovative partnerships.
Our passion and challenge frame our will to continuously push our limits to provide various top quality steel products and the transparent & reasonable solutions that meet the specific demands of our clients.
All of our employees are seasoned professionals that carry out a strong teamwork within a creative company culture. Our distinguished strength of distribution enables us to achieve remarkable results every year.
Busan Museum of Art
CSR
As a social enterprise, we avoid charity or one-off contribution activities that lack clear purposes. We believe that our social responsibility lies in creating a sustainable business with a progressive spirit that encourages a long-lasting mutual growth of the companies, the society and the environment.
To fulfill our belief, we have concluded an annual agreement with the UNICEF to act as the official sponsor since 2006. Also, we collaborate with local galleries and the Busan Museum of Art in creating various exhibitions for the citizens to experience a wide range of art, actively pursue diverse social activities and charity in order to assist the people in need. We also offer our employees our utmost welfare support on employee residences, travel expenses, health screenings, physical and cultural activities.
Employee benefits
UNICEF